Why visit?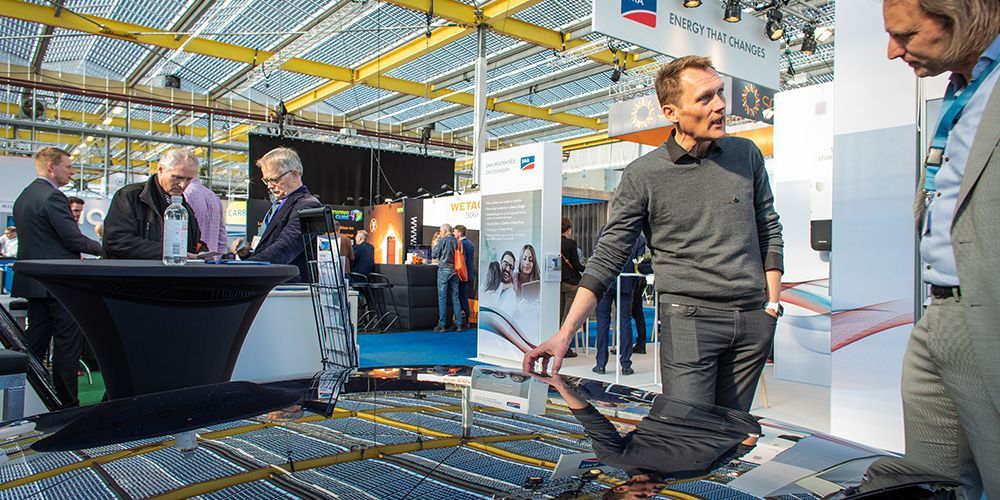 Solar Solutions: tomorrow's technology, presented today!
The solar energy market is currently growing exponentially. Meanwhile, a steadily increasing number of consumers, companies and institutions have installed solar panels or are planning to do so. The basic elements are there, but what is the next step? At Solar Solutions Düsseldorf we explore a wide range of possibilities, from storage systems to smarter homes.
Solar Solutions Düsseldorf is the leading international trade fair for solar professionals in North Rhine-Westphalia and thus the perfect place to take a deeper look into the future of the solar industry. With more than 150 exhibitors and around 60 seminars, every aspect of solar energy is covered, which is key for both installers and end users.
Beautiful panels, smart homes & more
Solar Solutions Düsseldorf takes the lead when it comes to solar energy: extensive in-depth knowledge, a new focus on energy storage solutions, smart homes and products with an appealing design. As more and more end users and companies start using solar panels, the design aspect of things will become more important than ever before.
Also, given the limitations of grid capacity, energy storage solutions will become a necessity rather than a luxury. It is important to educate end users about the various applications of solar energy, such as electric cars, heat pumps and many more. After all, all generated energy that can be used immediately is profit. During Solar Solutions, you will meet every kind of producer and supplier.
Following the latest developments, installers - now more than ever - are required to give additional advice on top of the technical installation. Thanks to the 150+ stands and over 60 seminars, Solar Solutions Düsseldorf is the place to be for you as a professional to find out more about the latest technology and innovations. This will allow you to provide your customers with the best and most relevant information regarding subjects such as the installation of solar panels, combi packages of energy providers and who bears responsibility when it comes to grid capacity and many more.